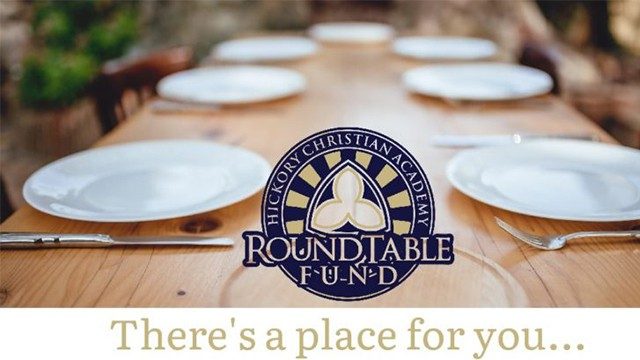 Thank You For Your Support!
HCA is a non-profit Classical Christian school that relies on the charitable support of the town we serve. Your participation in the 2023-2024 HCA Annual Fund allows us to serve hundreds of families as we strive to provide a time-honored, biblically based, Christian education to families in our area.

Gifts to the Roundtable Fund may be directed toward specific needs such as technology, building maintenance, security, and school supplies. The fund also provides tuition assistance for families in need. Every gift is an expression of support for HCA, and helps us in our mission as we are, "Equipping children today to become God's leaders tomorrow."
Every gift matters. Join us!