"Great school! Christ centered education with great staff and great students that do genuinely care for one another. They do a great service of helping develop Christ like character and preparing students for their future."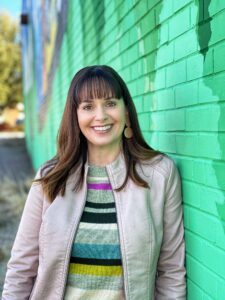 Thank You For Your Interest!
We are so excited that you have chosen to consider Hickory Christian Academy as a potential school home for your family! As a Classical Christian school, we are committed specifically to those two things – Classical and Christian education. We believe that appropriately teaching within the grain of childhood development, and training young minds to think instead of simply memorize, are skills that are sorely needed in our social media-driven, emotionally charged cultural landscape.
To get started, schedule a tour below. We look forward to meeting your family and we welcome you to join us as we prepare the next generation to thrive in an ever-increasingly hostile world!
If you have any questions you can visit our Frequently Asked Questions, contact us here, or give us a call at (828) 324-5405.
Before submitting an application, the first step in the application process is scheduling a meeting or tour with our Admissions Director - Angela Hunter. *This is a required step in the application process.
We Offer Pre-K and Transitional Kindergarten
Pre-Kindergarten is a 1/2 day program, 3 days a week (MWF) from 8-12.
Transitional Kindergarten and Kindergarten are 1/2 day programs, 5 days a week from 8-12.
Grade Level Information & Age Requirements
*Please note: There are 4 applications depending upon the age or grade level of the child
To qualify for Pre-Kindergarten, children must turn 4-years old before December 31st.
Children turning 4-years old before September 1st qualify for either Pre-Kindergarten OR Transitional Kindergarten.
Kindergartners must turn 5-years old before September 1st.
All other ages/grades will choose the appropriate grade level application.